What If There Are Multiple Vehicles in a TN Car Crash?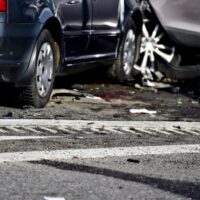 When a traffic incident involves multiple vehicles it can significantly complicate insurance negotiations and legal proceedings. Understanding the complexities associated with the recovery process of a multi-vehicle accident is crucial for all parties involved. For example, often insurance claims become intricate due to the varying degrees of liability and potential disputes.
If you were injured in a car accident involving more than one or two vehicles, talk to Nashville personal injury lawyer about how you can obtain the outcome you need given the details of your situation. A knowledgeable attorney will walk you through what to expect and provide you with the legal support you need to fortify your claim.
Determining Liability and Insurance Coverage Limitations
Accidents involving several vehicles become complicated because determining liability can be challenging. This is because each driver and their insurance company may have different perspectives on what actually happened and who was the at-fault driver, leading to disagreements.
Naturally, the difficulty in determining liability can increase as the number of vehicles involved grows. When many cars are involved, the process of gathering evidence, such as witness statements, police reports, and any available video footage, to establish a clear understanding of the sequence of events and identify the responsible parties is essential.
And even once liability is determined multi-vehicle accidents may have insurance coverage limitations to navigate. It is likely each involved driver has a different type and amount of coverage, so negotiations and the impact of the potential recovery can be confusing. A lawyer can work through these details for you, such as providing you with an understanding of insurance policies that have limits on liability coverage, medical payments coverage, and property damage coverage.
Timely Action and Legal Support
Tennessee has statutes of limitations in place when it comes to personal injury law, meaning there is a time limit for filing a lawsuit after a car accident. Consulting with a TN attorney promptly after a multi-vehicle crash ensures that deadlines are not missed and there is ample time to gather time-sensitive evidence.
As soon as you connect with a Nashville personal injury lawyer they will begin the process of conducting a thorough investigation, including gathering evidence to support your claim. Through careful analysis of the circumstances of the accident, it will become clear who was liable or if more than one individual holds a percentage of fault.
It is normal to feel stressed and overwhelmed following a traumatic event, but there are support systems available. By seeking legal support, you can enhance your chances of obtaining fair compensation while you focus on your own physical recovery. Talking to a lawyer could ensure that your interests are safeguarded throughout the process.
What is the worth of your claim after a crash involving multiple vehicles? Engaging the services of an experienced car accident attorney is an important step in protecting your rights. When you meet with the skilled lawyers at Calhoun Law, PLC, they will assess liability, handle insurance negotiations, and, if necessary, represent you in court. Contact us today and schedule a free consultation.