What Is Attractive Nuisance Under Tennessee's Premises Liability Law?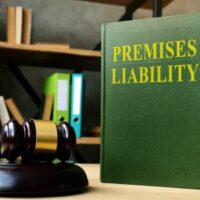 The term "attractive nuisance" is used to describe something that is interesting and compelling enough to attract a child into someone else's property and has the potential to cause serious injury.
Attractive nuisance is a doctrine that falls under Tennessee's premises liability law. It means that if your child is injured due to an attractive nuisance on someone else's property, you may be able to seek compensation for your child's injury even if he/she was trespassing.
Schedule a consultation with our Nashville premises liability lawyer Colin B. Calhoun to discuss your particular situation and determine if the attractive nuisance doctrine is applicable to hold a property owner accountable for your child's injury.
What is Tennessee's Attractive Nuisance Doctrine?
Tennessee's attractive nuisance doctrine is found in T.C.A. § 29-34-208. You can hold a property owner responsible for your child's injury under the attractive nuisance doctrine if you can prove all of the following:
A dangerous, manmade (not natural) condition was present on the owner's property;
The property owner was aware or should have been aware of the potential risk of serious injury or death to trespassing children;
The owner knew or should have known that children were likely to enter the property without permission (trespass) because the dangerous condition would draw them in or because kids are regularly present on the property;
Trespassing children, because of their young age, were unlikely to discover a dangerous condition and/or understand the risk of harm;
The reasonably known risk of harm to trespassing children significantly outweighed the owner's burden of maintaining or eliminating the condition; and
The property owner failed to take reasonable steps to eliminate the risk of harm or protect trespassing kids.
If your child was injured on someone else's property and you believe that the attractive nuisance doctrine would apply, consult with our Nashville premises liability attorney to discuss your options.
What Are the Examples of Attractive Nuisance?
If your child is a minor (under the age of 18) and was trespassing at the time of the incident, you may be able to hold a property owner responsible for the injury if you can prove that certain objects or conditions constituted an attractive nuisance.
Under the attractive nuisance law in Tennessee, a dangerous condition should be manmade – not natural – for the doctrine to apply. Common examples of attractive nuisance include:
Swimming pool
Tunnels
Wells
Trampolines
Treehouses
Holes in the ground
Dangerous animals
Machinery
Abandoned motor vehicles
If certain conditions constitute an attractive nuisance and are likely to pose a threat to trespassing children, the owner of the property must take reasonable steps to eliminate the danger or restrict access to ensure that children cannot come near the condition.
Speak with a Nashville Premises Liability Lawyer
Finding out that your child was injured is disheartening and frustrating for any parent. If you believe that your child's injury was caused by an attractive nuisance, our premises liability lawyer in Nashville is prepared to help. Contact our attorney at Calhoun Law, PLC, to receive a case review. Call 615-375-4773 today.