What is Driving Under the Influence of Marijuana?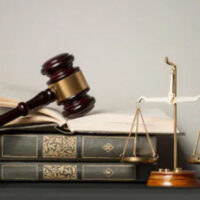 Jayona Brown, now age 18, is facing charges in the death of a police officer from Nashville after she crashed into the patrol car he was driving. The latest report is that Brown had traces of marijuana in her system. She faces charges of vehicular manslaughter and several other charges. No other impairments were listed in her blood test except THC. She was 17 when the accident occurred and was driving without a driver's license. Now that she is an adult, prosecutors are trying to charge her as such.
When it comes to driving under the influence of alcohol, most of us are aware of the harsh penalties that can be involved. What many people don't know is that it is also against the law to drive under the influence of other substances, including marijuana in all 50 states.
Under the Influence of Marijuana
Most states define being under the influence as unable to drive safely due to alcohol or drugs in the person's system. When it comes to alcohol, the blood alcohol level of 0.08 percent or more will establish that a driver is under the influence of alcohol. This threshold is even lower for people that are under the age of 21.
When marijuana is involved, however, each state seems to have their own approach to establishing whether or not the driver was under the influence.
Per se laws – States that have per se laws generally have a specific limit to how much marijuana, or THC, is in the blood or urine. In most cases if there is any measurable amount, the driver may be charged with a DUI. It is important to note that marijuana compounds left over after the body metabolizes marijuana can stay in the system for weeks or more after marijuana use.
Driver's behavior – States that don't have per se marijuana laws require the prosecutor to show that the driver was behaving in a manner that indicated they were under the influence at the time of their arrest. This may include slurred speech, erratic driving, impaired balance, or even the smell of marijuana. Many impaired drivers may be surprised to know that the prosecutor doesn't have to show they were driving unsafely to convict them. They only need to show that the driver was under the influence.
Driving and Medical Marijuana
In many states it is legal to use marijuana for medical purposes. These patients are required to respect the registration, legal amounts, and other regulations. However, no state has approved driving while under the influence of medical marijuana. This can be an issue for patients that have per se laws because traces of marijuana compounds may be found in their blood even if they are not actually under the influence.
Contact an Experienced Criminal Defense Attorney
If you are facing charges of driving under the influence of marijuana, you need an experienced Nashville criminal attorney on your side. Contact the attorneys at Calhoun Law, PLC today to schedule a consultation and let us ensure your rights are protected.
Resource:
foxnews.com/us/teen-charged-in-crash-that-killed-tennessee-officer-had-marijuana-in-her-system-reports