What To Do If My Personal Injury Claim Is Denied In Tennessee?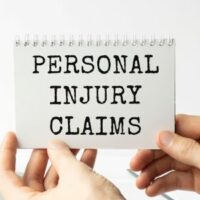 Insurance can help you stay financially protected against unexpected accidents. However, when an actual accident occurs and you file a claim to seek compensation, the insurance company could deny your claim.
If the insurance company denied coverage for your injury, you might feel helpless and confused. This can be especially frustrating if you have paid insurance premiums for years.
If your personal injury claim has been denied by an insurance company in Tennessee, it is vital to consult with a skilled attorney to discuss your options. Contact our Nashville personal injury attorney Colin B. Calhoun to schedule a consultation.
Steps to Take When Your Personal Injury Claim is Denied
The first thing you need to do when the insurance company denies your claim is to stay calm and avoid panicking. Remember: There may still be a way to get compensated even if your personal injury claim was denied.
Then, you should ask the insurance adjuster to explain in writing why your claim was denied. Asking for a written statement regarding the denial kills three birds with one stone:
You will find out whether the insurance adjuster is bluffing;
You will have a chance to review and address the insurer's reasons for denial; and
You will have a documented proof of the insurance company's refusal to provide coverage in case you decide to take legal action later on.
If the insurer refuses to provide a written explanation, you will need to prepare and send a letter to the insurance company confirming (a) the denial of your claim and (b) the refusal to provide an explanation of the reasons for the denial in writing. When the insurance adjuster receives your letter, they will understand that you are building a solid foundation for a legal case.
The letter can accomplish one of the following:
The insurance adjuster will reconsider the denial of coverage and may even make a settlement offer;
The adjuster will be pressured to give a written explanation; or
The adjuster will confirm that they denied your claim and refused to explain the reasons behind the denial.
If you decide to file a complaint with the insurance commission or pursue a lawsuit against the insurance company, your correspondence and letters from the insurer will serve as key evidence to prove a breach of contract or bad faith insurance practice.
Note: In Tennessee, insurance companies that lose a bad faith lawsuit must pay no more than 25% of the claim's value, including any interest due (T.C.A. § 56-7-105).
It's not uncommon for insurance adjusters to reconsider claim denials after facing resistance from the claimant. The insurance company could agree to negotiate a settlement if you put pressure on them and make it clear that you won't stop until your claim is approved.
However, since fighting a claim denial requires excellent negotiation skills and extensive legal knowledge, you should seek help from a skilled personal injury attorney at Calhoun Law, PLC. We will protect your legal rights and exhaust all available options to put pressure on the insurance company.
Call 615-375-4773 to schedule your consultation today.