What to Do If You or a Loved One Has Suffered a Traumatic Brain Injury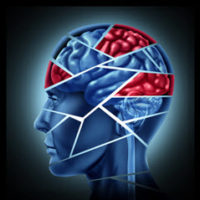 Our brains are astonishingly complex. That one organ controls every single action in our body; everything from blinking and breathing to personality and memory. Consequently, if our brain is injured it can be devastating to our ability to perform and function at a normal level.
What Causes a Traumatic Brain Injury
A traumatic brain injury is a group of injuries that are sustained when the brain experiences sudden trauma. This can be due to bumps, blows, or jolts to the head and/or body. While some of the injuries are short-term, others last a lifetime. Common causes for TBI include:
Vehicle-related collisions: Collisions that involve motorcycles, bicycles, pedestrians, or vehicles are often responsible for traumatic brain injuries.
Falls: Falls that happen when a person falls off a bed or ladder, in the bath, or down the stairs may result in a TBI. These types of accidents are particularly common in younger and older populations.
Violence: Domestic violence, child abuse, gunshot wounds, and other types of assault are common examples of this cause of TBI. This also includes shaken baby syndrome.
Sports Injuries: TBIs may be caused by participating in some sports including boxing, football, soccer, baseball, skateboarding, lacrosse, hockey, and other extreme or high-impact sports.
Explosive blasts and combat injuries: Explosive blasts are the most common cause of TBIs in military personnel. These injuries can result from the pressure of the blast passing through the brain, but also from penetrating wounds and blows to the head from debris.
What Are the Symptoms of Traumatic Brain Injury 
Symptoms of a mild TBI include loss of consciousness for a few seconds or even a few minutes, headache, nausea, vomiting, fatigue, speech problems, sleeping more than usual or difficulty sleeping, dizziness, blurred vision, ringing in the ears, sensitivity to light or sound, memory or concentration problems, mood swings, and feelings of depression or anxiety.
Moderate to severe TBI may include any of the symptoms of a mild injury as well as additional symptoms including loss of consciousness for several minutes or several hours, persistent and worsening headache, convulsions or seizures, dilation of one or both pupils, clear fluids draining from the ears or nose, weakness or numbness in toes and fingers, loss of coordination, profound confusion, agitation or other unusual behavior, slurred speech, and coma.
What to Do If You or Your Loved One Have Suffered a Traumatic Brain Injury 
Every personal injury case that results in a TBI is different and so are the claims that may result from those injuries. There are several steps that are important to take when determining if you or your loved one's injury may make a good case.
Proving Negligence: For someone to be able to get compensation from a personal injury case, they must demonstrate that another person acted in a manner that caused an accident that resulted in the injury. It is important to gather any evidence that might help you prove the negligence of the party at fault for your injury. Obtaining documents such as witness interviews, police records, etc. will help prove your case.
Partial Responsibility: Be prepared for the other party to try to claim that you were partially responsible for the accident yourself. If the other party is able to prove that you were partially at fault, your recovery amount may be reduced.
Calculate Damages: Damages may be sought for past and future medical expenses, past and future loss of income and benefits, pain and suffering, emotional distress, permanent disability, and loss of enjoyment of life.
While some of these steps may seem easy to handle on your own, the advice of an experienced personal injury can be invaluable in helping prove your claim and get you the compensation you deserve. Tennessee law requires that most personal injury claims be filed within one year of the date of the accident so it's important that you don't delay.
The attorneys at Calhoun Law, PLC in Nashville have the experience needed to help you if you or your loved one has suffered from a traumatic brain injury. Don't hesitate to reach out to us today for help.
Resources:
mayoclinic.org/diseases-conditions/traumatic-brain-injury/symptoms-causes/syc-20378557
cdc.gov/traumaticbraininjury/get_the_facts.html