What Types of Damages Can You Recover After a Tennessee Car Accident?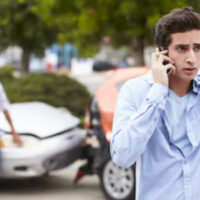 A car crash can turn your life upside down in an instant. Depending on the severity of your injury, your medical bills could be in the tens or hundreds of thousands of dollars.
No one is ever prepared to pay $10,000, $100,000, $500,000, or more out of pocket, especially when they are unable to earn money due to their injury or disability.
Luckily, Tennessee personal injury law allows victims of car accidents to seek compensation for their damages and financial losses by pursuing a claim or lawsuit against the negligent party.
To determine what types of damages you are entitled to after your accident, it is advised to speak with a Nashville car accident lawyer to review your particular case and help you maximize your compensation.
Are There Limits on Damages in Tennessee Personal Injury Cases?
In Tennessee, certain damages in personal injury cases are capped. The state law has a limitation on the amount of non-economic damages, which include pain, suffering, emotional distress, diminished quality of life, and others. Non-economic damages are capped at $750,000, according to TN Code § 29-39-102.
However, Tennessee law does not cap the amount of economic damages, which include lost wages and medical expenses, among others.
3 Categories of Damages Recoverable After a Car Accident in Tennessee
Typically, the types of damages that may be available to the victim of a car crash depend on the severity of their injury, how their injury affects their life, and many other factors.
There are three categories of damages recoverable after car accidents in Tennessee:
Economic damages (medical bills, loss of income, property damage, etc.).
Non-economic damages (pain and suffering, emotional distress, etc.).
Punitive damages, which are intended to punish the defendant for their malicious, intentional, fraudulent, or reckless conduct.
Common Types of Damages in Car Accident Cases in Tennessee
Let's review the most common types of damages available to car accident victims in the state of Tennessee:
Medical expenses. A victim can get reimbursed for the cost of medical treatment, surgery, and other procedures associated with their injury. Recoverable medical bills also include hospital bills, the cost of medication, physical therapy, rehabilitation, and many more.
Lost wages. Depending on the severity of the injury, a car accident victim could miss work for weeks or months. In the worst-case scenario, the victim may be left permanently disabled and unable to return to their job. Your car accident attorney will consult with economic experts to calculate the loss of income.
Property damage. In addition to causing bodily injury, a car crash can result in damage to your vehicle and any personal property items inside the car at the time of the collision. You can get compensated for the cost of repairing or replacing the damaged or destroyed property.
Pain and suffering. Intangible damages, such as pain and suffering, come without a price tag attached to them. Nonetheless, your pain and suffering and other non-economic damages could be worth tens or hundreds of thousands of dollars.
Under TN Code § 29-39-104, injured victims may be entitled to punitive damages when they can prove that the defendant acted "maliciously, intentionally, fraudulently or recklessly." Unlike compensatory damages, which are meant to compensate the victim, punitive damages are awarded to punish the defendant for their conduct and discourage similar conduct in the future.
Schedule a consultation with our car accident attorney in Nashville to determine what types of damages can be awarded in your particular situation and what amount you can expect. Contact Calhoun Law, PLC, to evaluate your case. Call at 615-375-4773 or complete our contact form.