Who Can Be Held Liable In Tennessee Product Liability Cases?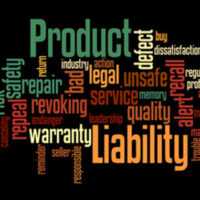 Product liability lawsuits are usually filed against manufacturers and sellers of defective or inherently dangerous products. However, you may also bring a product liability claim against other liable parties in Tennessee.
If you or your loved one suffered injuries when using a defective product, consult with a Nashville product liability attorney to determine how you can recover damages in your particular case.
What is Product Liability in Tennessee?
Under T.C.A. § 29-28-102, a product liability lawsuit can be brought for a person's injury, death, or damage to property caused by a product's:
Manufacture
Design
Assembly
Construction
Formula
Testing
Packaging
Preparation
Warning
Instruction
Labeling
Marketing
Often, an injured consumer has to retain an expert to determine what caused their injuries and seek compensation from the liable parties. Speak with a skilled attorney to review your particular case and determine liability.
Who Can Be Held Liable in a Product Liability Lawsuit?
Tennessee's product liability law protects consumers from defective and inherently dangerous products. If a consumer is injured by a product's defective condition, the consumer might be able to pursue a product liability claim against several parties in the chain of distribution, including:
The manufacturer
The distributor
The designer
The retailer
The supplier
Consult with a knowledgeable attorney to identify liable parties in your product liability case in Tennessee.
Filing a Product Liability Claim Based on Negligence
Most product liability claims are based on negligence. When pursuing a negligence-based lawsuit against liable parties, you must establish the following elements:
The product in question was in a defective condition when it left the possession of the manufacturer/seller; and
The defective condition was the direct cause of your injury.
Tennessee law defines a "defective condition" as any condition that makes a product "unsafe" for anticipatable and normal use and consumption.
Defective conditions can be broken down into three categories:
Manufacturing defects. A manufacturing defect is a defect in a product that was not intended, which causes the product to become dangerous or unfit for consumer use.
Design defects. A design defect refers to defects that are inherent in the design of the product itself. In other words, it means that the product's manufacturer or designer made an error in the way a product was envisioned or developed.
Warning defects. A product contains a warning defect when the manufacturer or another liable party fails to give an adequate warning regarding the product's dangerousness.
You need to speak with an experienced product liability attorney regardless of which type of defective condition caused your injury.
What is Strict Liability in a Product Liability Lawsuit?
Tennessee law also recognizes strict liability in product liability claims. It means that you can hold a manufacturer or another party strictly liable for your injury if you can prove that:
The product was in "unreasonably dangerous" condition when it left the control and possession of the manufacturer/seller; and
The condition led to your injury.
A product contains an unreasonably dangerous condition when it poses greater risks than an ordinary consumer might reasonably expect. Schedule a case review with our Nashville product liability lawyer at Calhoun Law, PLC, to determine liability in your case. Call 615-375-4773.