Who Is At Fault In A Nashville Parking Lot Accident?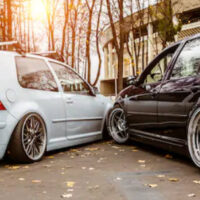 Parking lot accidents are not uncommon in Nashville. Accidents in parking lots occur so often because drivers face many hazards such as pedestrians, improperly parked cars, reversing cars, speeding cars, and others.
Your ability to monitor your surroundings is dramatically reduced when you are looking for parking spots. If you have been involved in a parking lot accident, contact a Nashville car accident lawyer to help you receive the compensation to which you are entitled.
Types of Parking Lot Accidents
Types of parking lot accidents vary from one crash to another. These collisions are more likely to occur when there is a high volume of vehicles and pedestrians. A parking lot accident can happen when:
A car hits a pedestrian;
A car hits a passing vehicle;
A car hits a parked vehicle;
A car hits a reversing car; and
Two cars collide when exiting or entering the parking lot.
One of the challenges of proving fault in a parking lot accident is that the police may refuse to investigate the crash. That's because a parking lot is considered private property. However, it is still critical to report the accident to the police to get a police report. The report can be an invaluable piece of evidence when determining fault in your parking lot accident.
Injuries in Parking Lot Accidents
The severity of injuries in parking lot accidents varies from one crash to another. Many people mistakenly believe that you cannot suffer serious injuries in a parking lot accident because vehicles tend to move at low speeds. However, pedestrians or occupants of a vehicle may sustain severe injuries even in a low-speed accident. Common injuries in parking lot crashes include:
Bone fractures
Broken bones
Neck and back injuries
Spinal cord injuries
Soft-tissue injuries
Whiplash
Traumatic brain injury (TBI)
Concussions
Bruises
It is highly advised to seek medical attention even if you feel fine after a parking lot accident. You may not feel any symptoms or pain because of the rush of adrenaline. Failure to diagnose injuries within a reasonable amount of time can make it difficult to prove the origin of your injuries when seeking compensation.
How is Fault Determined in Parking Lot Accidents?
It can be difficult to determine who is at fault for a collision in a parking lot because it's hard to tell who had the right of way. For this reason, it is advised to contact a knowledgeable attorney to help you investigate your accident and determine fault.
In many parking lot accidents, multiple parties may share fault. Tennessee follows the rule of modified comparative negligence, which means your recoverable damages will be diminished in proportion to your degree of fault.
For example, if one vehicle hits another while reversing out of a parking space, both drivers may be at fault for the collision if the reversing driver was distracted and the moving driver was speeding.
Under Tennessee's modified comparative negligence doctrine, you are entitled to compensation as long as your fault is found to be less than 50%.
Speak with a Nashville Car Accident Attorney
Do not hesitate to contact a car accident attorney if you or your loved one has been involved in a parking lot accident in Nashville. Our Nashville car accident lawyer Colin B. Calhoun at Calhoun Law, PLC, is prepared to help you. Call 615-375-4773 to get a consultation.