Who Pays My Medical Bills Following a Tennessee Car Accident?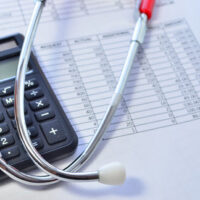 If you sustained serious injuries in a car accident in Nashville or anywhere in Tennessee, medical expenses could add up very quickly after the crash. But who pays for all that? If you do not have a spare $1,000, $5,000, $10,000, or more sitting in your savings account or wallet, you need to understand who will cover your medical bills following the accident.
Med Pay may cover your medical expenses after a car crash
Many car owners in Tennessee purchase Medical Payment Coverage (Med Pay) as part of their liability insurance policy. The coverage is designed to pay for your medical expenses following a car accident regardless of fault.
Medical Payment Coverage is first-party coverage, which means your own insurance policy will pay for your medical bills even if you were at fault for the collision.
Thus, as long as you have Med Pay coverage as part of your car insurance in Tennessee, your insurance will cover your accident-related medical expenses up to the policy limits.
Med Pay coverage can pay for the medical expenses of every occupant in a motor vehicle regardless of fault.
Who pays medical bills if you don't have Med Pay in Tennessee?
But what if you do not have Med Pay? In that case, you will have to pay your medical bills out of pocket. However, if the other party was at fault for causing the crash, their insurance policy will cover your medical bills. But this may take a while because the insurance claims process can take months.
In some cases, multiple insurance policies may be available to cover your medical expenses after a car accident in Tennessee, including your health insurance and the other driver's liability insurance.
Consult with a lawyer to identify all available types of insurance policies to cover your medical expenses following a car crash. Keep in mind that most insurance policies have a limit, which is why you should not rule out the possibility of suing the at-fault driver to seek additional compensation.
If you are considering filing a lawsuit against the other driver, seek legal counsel from a lawyer to ensure that you are compensated for all of your damages and losses.
Do you have to pay back Med Pay in Tennessee?
Yes, every Med Pay policy includes a contractual obligation that requires the policyholder to reimburse their insurer for money paid as benefits after car accidents. This obligation is known as a right of subrogation.
However, you will be required to pay back Med Pay only when – and if – you receive compensation through a third-party insurance company's injury settlement or jury verdict.
Many car accident victims are reluctant to use their Med Pay benefits to pay for injuries following a crash due to the right of subrogation. You should consult with a Nashville car accident lawyer to determine how to pay medical bills following an auto crash and how to maximize compensation.
Schedule a consultation with our attorney at Calhoun Law, PLC, to discuss your unique situation. Call 615-375-4773 for a case review.