Crashed Airplane Pulled from Tennessee Lake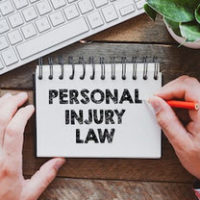 Authorities with the Hamilton County Sheriff's Department revealed that they recovered a single engine plane containing two bodies from the Chickamauga Lake. The local department is working with federal authorities on an investigation.
While commercial airline travel is considered one of the safest modes of transportation, the same can't be said of small planes that are privately owned or operated by charter companies. When a commercial carrier isn't involved, accidents happen much more frequently and often result in property damage, severe injuries, and even death.
Causes of Small Plane Accidents 
Private flights and charter planes are often convenient for travelers that are looking to escape the chaos of an airport, but these flights are also more often involved in airplane crashes. These crashes may involve a variety of factors, including the following:
Pilot Error – Charter companies typically employ their own pilots and the qualifications and testing for these pilots may vary. Even a small mistake can result in devastating consequences.
Improper Maintenance – While most pilots will perform a pre-flight inspection, ultimately the charter company, or owner of the aircraft, is responsible for ensuring that the plane is in good working order.
Defective Parts – If an engine or navigation component was defective and led to a crash, the manufacturer may be held liable for the accident and resulting injuries.
Manufacturing Defects – Sometimes a brand-new aircraft will fail to perform as it should. This could be due to a manufacturing issue.
Air Traffic Controller Error – With more and more people using private airplanes, it makes the job of an air traffic controller more difficult. If a collision occurs due to an error by an air traffic controller, they may be found liable for the accident.
Runway Defects – Many small airports have runways that are made of clay, dirt, grass, or asphalt. All of these may easily fall into disrepair and if an accident occurs due to poor maintenance, the airport could be found liable.
Bad Weather – Weather conditions are often the cause of an airplane crash. If this happens, the injured victim may be entitled to collect damages if they were required to fly by their employer or the pilot ignored the risks and flew despite the weather.
Contact an Experienced Personal Injury Attorney Today 
While a crash involving a small airplane may only result in bumps and bruises, they often result in devastating injuries and tragedies to the people on board the plane and even those on the ground. If you were one of the people involved in a small aircraft crash, you may be entitled to compensation for your injuries. Compensation may include medical costs, lost wages, pain and suffering, and more. If you lost a loved one in a crash, you may be entitled to file a wrongful death claim that will include additional compensation for funeral and burial costs and much more.
The Nashville attorneys at Calhoun Law PLC have years of experience helping our clients get the compensation they deserve. Contact us today to schedule a consultation and let us handle your claim so you can focus on your recovery.
Resource:
wjhl.com/top-news/regional/bodies-of-2-people-found-in-crashed-plane-in-tennessee-lake/1698136996
https://www.calhounlawtn.com/cooler-temperatures-may-see-an-increase-in-slip-and-fall-accidents/