Extreme Fun or Accident Waiting to Happen?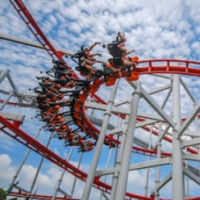 Tennessee is home to more than a dozen amusement parks and water parks. Particularly popular for summer fun, these parks offer thrilling rides, entertainment, and the cooling effect of splashing in the water. However, this fun can come at a cost. The speeds and heights of some amusement park rides present some dangers to park guests, particularly if the park is not well-maintained and regularly inspected. While no one likes to think that they might be injured in the course of having fun, you should take some steps to protect yourself.
Park Safety Regulations 
Amusement parks in Tennessee are overseen by the Department of Labor and Workforce Development, which dictates how often inspections must be conducted and what constitutes an authorized inspector. Tennessee law requires that amusement park devices be inspected annually, be operated by persons age 16 or older, and be inspected within 24 hours of any death or serious injury on the device. Additionally, parks are subject to random inspections by the commissioner at any time to ensure their compliance with the law.
The law also places some responsibility on visitors to amusement parks. Riders are responsible for following all rules and instructions, as well as utilizing provided safety devices. If a rider chooses not to obey the rules or unfastens safety equipment, the park cannot be held liable for any resulting injuries. Additionally, the law requires that riders injured at an amusement park report the injury and its cause in writing to the owner prior to leaving the park or as soon as possible after leaving. Failing to make such a report will not eliminate your ability to file a personal injury claim, though.
Park Waivers 
It is not uncommon for an amusement park to ask you to sign a waiver releasing the company from liability in case of an accident, both for yourself and for any minor children. However, there are limits to the effectiveness of such waivers. A waiver will not prevent you from seeking damages if the ride was not properly maintained or inspected, since the park guest could not reasonably expect negligence when signing the waiver. In these cases, a personal injury lawsuit can help you to pay for expenses resulting from the accident, such as:
Medical expenses, both past and future
Lost wages
Pain and suffering
In order to collect compensation, you will need to demonstrate that you obeyed all rules and instructions posted in the park. You will also need to show that the park did not maintain safe equipment. Your attorney will seek inspection records, which can help to show negligence, but photographs of poorly maintained equipment will also bolster your case. If you made a written report to the park owners, your attorney will also request a copy of that report, along with your detailed account of the events leading up to the injury.
Contact an Attorney 
If your summer amusement park fun has resulted in injury to yourself or your loved ones, an experienced Nashville personal injury attorney can help. Don't let a waiver stand between you and the compensation you need for your injuries. Contact the attorneys at Calhoun Law PLC today to schedule a consultation.
Resource:
advance.lexis.com/documentpage/?pdmfid=1000516&crid=2477fa91-5c6f-4111-bb03-9c647a5bb228&nodeid=ACPAACAASAAU&nodepath=%2FROOT%2FACP%2FACPAAC%2FACPAACAAS%2FACPAACAASAAU&level=4&haschildren=&populated=false&title=68-121-120.+Operation+of+amusement+device+–+Inspections+–+Permit.&config=025054JABlOTJjNmIyNi0wYjI0LTRjZGEtYWE5ZC0zNGFhOWNhMjFlNDgKAFBvZENhdGFsb2cDFQ14bX2GfyBTaI9WcPX5&pddocfullpath=%2Fshared%2Fdocument%2Fstatutes-legislation%2Furn%3AcontentItem%3A4X26-PP50-R03K-50S6-00008-00&ecomp=k5v8kkk&prid=d37ca355-25c5-460a-a219-34d3057cea17