Fault and Liability in Tennessee Car Accidents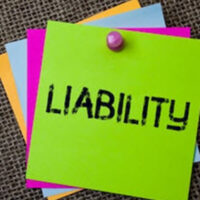 When it comes to motor vehicle accidents, liability is handled differently in each state. Some states have a no-fault policy. This means that if you are in an accident, your insurance should cover any damages for both physical injuries and property. However, some states, like Tennessee, are fault states. This means that the party liable for the accident is required to pay for the damages for all parties involved.
In some situations, liability is clear, and the law is very straightforward. However, if one party is only partially at fault for an accident, issues can arise.
Shared Liability and Fault 
When more than one party is involved in a collision and there is more than one person at fault, the laws of comparative negligence will govern who pays for what damages. Tennessee follows modified laws of comparative negligence. If a person is less than 50 percent liable for the accident, they can still receive partial damages from the other liable party. There are, however, stipulations for this:
If you are found to be 50 percent or more at fault, you cannot recover damages.
Settlements are based on the final percentage of fault determined. For example, if the settlement is $100,000 and you are found to be 30 percent at fault for the accident, your compensation would be reduced by $30,000 and your award would be $70,000.
Determining Negligence 
When it comes to negligence in a car accident, determining who was at fault isn't always easy. Evidence from the scene of the crash, police reports, and witness statements be helpful to your attorney in assigning fault. To demonstrate negligence and reduce the percentage that you may be found liable your attorney will need to prove the following:
The person that caused the accident had a duty to you. In other words, they should have been reasonably expected to do something or not do something to ensure that they didn't cause injury or damages to other people.
The person that caused the accident breached this duty of care to you.
The person's breach of duty directly resulted in injuries and damages to you and/or your property.
The person's actions, or lack of action, was the proximate cause of your injuries. This means that the person should have known that their breach of duty would likely result in injuries or damages.
That you suffered actual damages that a dollar figure could be placed on.
Your attorney may also demonstrate that you acted in a manner during the accident to try to protect your property and yourself from injuries and damages.
Contact an Experienced Tennessee Personal Injury Attorney Today 
If you or a loved one has been injured in a car accident due to the negligence or carelessness of another person, you may be able to receive compensation for your damages and injuries. The Nashville personal injury attorneys at Calhoun Law, PLC can help you ensure that you get the compensation that you are entitled to. Contact us today to schedule a consultation and let us handle the paperwork so that you can put your focus where it needs to be – on your health and recovery.
https://www.calhounlawtn.com/car-insurance-coverage-after-accident-in-tennessee/