What Are the Long-Term Effects of a Traumatic Brain Injury?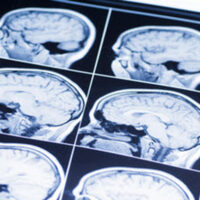 Typically, a person who sustains a traumatic brain injury in a car accident or any other accident is entitled to higher personal injury settlement amounts compared to those with less severe injuries.
Traumatic brain injuries (TBIs) entail serious consequences and long-term effects, which is why TBIs are associated with sizable settlements for victims. A brain injury can affect nearly every aspect of the victim's life, from their earning capacity to their ability to perform day-to-day activities.
But what are the long-term effects of a brain injury following a car crash or any other accident in which you suffered a TBI?
Physical Effects of TBIs
Typically, people who sustain moderate or severe TBIs deal with several physical effects that last for years or decades. The following are the most common physical effects associated with traumatic brain injuries:
Dizziness
Headaches
Fatigue
Sensitivity to light
Visual problems
Hearing problems
Seizures
Emotional and Cognitive Effects of TBIs
In addition to physical effects, a traumatic brain injury can also trigger a variety of emotional and psychological issues, which can manifest themselves later in life. Some of these effects include:
Insomnia or sleep problems
Anxiety
Depression
Personality changes
Trouble with concentration
Irritability
Memory loss
Also, severe TBIs are associated with neurological issues as well as degenerative brain diseases. A person diagnosed with a moderate or severe traumatic brain injury is at a higher risk for Alzheimer's disease, dementia, and other neurodegenerative diseases.
Social and Behavioral Effects of Traumatic Brain Injuries
The above-mentioned physical, emotional, neurological, and psychological issues can lead to certain social and behavioral effects. A TBI can have a profound effect on the victim's quality of life.
Higher Risk of Suicide
In addition to a higher likelihood of death, an individual who sustained a traumatic brain injury is also more likely to have suicidal tendencies than a healthy person. The increased risk of suicide is linked to the diminished quality of life and depression.
Lower Rate of Employment
People who sustain traumatic brain injuries struggle with earning income. Thus, a person diagnosed with a TBI may deal with a lower rate of employment and may not be able to work full-time years after the accident.
Inability to Enjoy Activities
Most people who were diagnosed with a TBI following a traumatic event are not able to engage in recreational activities or enjoy day-to-day activities. A TBI can have a major effect on the victim's social life, relationships, romantic life, and a variety of other aspects. A combination of physical and non-physical effects of a TBI makes it difficult – for some, impossible – to enjoy many activities in their life.
Here at Calhoun Law, PLC, our Nashville brain injury attorney is experienced in dealing with insurance companies, adjusters, and defense lawyers who attempt to undervalue or discredit personal injury claims involving TBIs. An insurance carrier may attempt to undervalue or deny your claim simply because there was no visible impact to the head because or you did not lose consciousness.
Contact our Nashville personal injury lawyer at Calhoun Law, PLC, to discuss your particular situation. Speak with our attorney to help you obtain compensation for your brain injury. Call at 615-375-4773 today.
https://www.calhounlawtn.com/liability-in-skydiving-accidents-in-nashville-tennessee/