You May Be Eligible for Compensation If You Were Involved in a Hit and Run Accident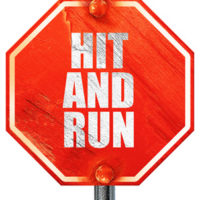 Two Nashville women were left injured after a hit and run accident on a recent Sunday evening. Metro Nashville Police Officers responded to the crash where preliminary reports show the women were riding scooters when a black Lexus struck them in the intersection before continuing on down the road. Witnesses believe the Lexus is a mid 2000s model ES 330 or 300 with notable front end damage. Police are still looking for the driver as the women recover at the Vanderbilt University Medical Center.
Unfortunately, hit and run accidents like this aren't as uncommon as you might like to think. The National Highway Traffic Safety Administration reports that hit and run car accidents have increased a whopping 14 percent over the past few years. Some 20 percent of all fatality accidents are due to hit and run drivers. Many hit and run accidents involved parked cars.
Who pays for damages?
Unfortunately, those that are injured in a hit and run accident are often forced to turn to their own insurance policy for help after such an accident. Unless the driver that left the scene can in some way be identified, there is no way to hold that person accountable for their actions. Liability insurance only doesn't cover you or your car if you have been the victim of a hit and run accident.
In order to have your injuries covered, you must have personal injury protection (PIP) as part of your insurance. This insurance will help cover your medical payments, but it is not mandatory in all states. In Tennessee, you will likely have uninsured motorist insurance coverage on your vehicle to protect you in a hit and run accident. In order to prove that you are eligible for an uninsured motorist claim, you must prove one of the following:
There was actual physical contact between the hit and run vehicle and your vehicle.
The driver that hit you was responsible for the accident.
You must report the accident to a law enforcement agency within a reasonable time period.
You must not be negligent in learning the identity of the hit and run driver or the owner of the vehicle that hit you.
You must prove that your injuries were caused in the accident.
How much can I recover?
Each case has its own set of circumstances so there is no set dollar amount that a case may recover. However, in Tennessee the minimum amount of uninsured motorist insurance coverage is $25,000. Unfortunately, some people sign a waiver that waives their right to this type of coverage.
Why would I need an attorney?
While you paid for this type of insurance coverage, your insurance provider will likely not want to pay for your damages that have been caused by the negligence of another individual. They may hire an attorney to defend their interests and attempt to keep from paying the claim. Because you have paid for the insurance, you have the right to collect the benefits if you can prove the case as indicated above. It is recommended that you hire an attorney before making any statements to the insurance company and to have your attorney negotiate with your insurance provider on your behalf.
Keep in mind that just because the negligent driver left the scene of the accident doesn't mean that they won't be identified later. There might have been witnesses to the accident or cameras at a local business that captured identifying details. Hiring an attorney can help you investigate the case before this type of evidence is lost. The Nashville attorneys at Calhoun Law have the experience and knowledge to help you get the compensation that you deserve. Call us today for a consultation.
Resource:
wate.com/news/tennessee/2-east-tennessee-women-injured-in-nashville-hit-and-run/1178362217